Standards of Care for Gender Identity Disorders
Psychiatric Approval & Authorization for Gender Reassignment Surgery
Gender reassignment surgery (SRS) for MtF transgender persons & FtM transsexuals is dependent on the referral of mental health professionals to the surgeon.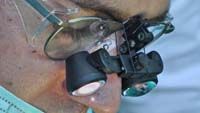 The surgeon only executes MtF GRS or FtM SRS surgical procedures which have been approved as appropriate by mental health professionals who have diagnosed and documented the person's case.
The late Dr Sava Perovic and Dr Rados Djinovic, current Chairman of the Sava Perovic Foundation, have always required psychiatric approval before they will do any gender reassignment surgery.
Whether FtM surgery or MtF transgender surgery, they have long adhered to the Standards of Care for the Health of Transsexual, Transgender, and Gender-Nonconforming People of the World Professional Association for Transgender Health (WPATH):
WPATH Standards of Care
I. Purpose and Use of the Standards of Care
II. Global Applicability of the Standards Of Care
III. The Difference Between Gender Nonconformity and Gender Dysphoria
IV. Epidemiologic Considerations
V. Overview of Therapeutic Approaches for Gender Dysphoria
VI. Assessment and Treatment of Children and Adolescents with Gender Dysphoria
VII. Mental Health

Part 5: If Applicable, Assess Eligibility, Prepare, and Refer for Surgery

VIII. Hormone Therapy
IX. Reproductive Health
X. Voice and Communication Therapy
XI. Surgery
XII. Postoperative Care and Follow-Up
XIII. Lifelong Preventive and Primary Care
XIV. Applicability of the Standards of Care to People Living in Institutional Environments
XV. Applicability of the Standards of Care to People with Disorders of Sex Development
The Standards have existed more than three decades.
These guidelines for psychiatric, psychological, medical, and surgical management of gender identity disorders aim to ensure transsexuals get all the health care they need and only the health care that is right for each individual.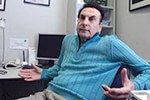 They aim to protect the best interests of the patient.
They are not barriers to completing transition.
They are designed to make life better, not more difficult.
Their stated goal is: "lasting personal comfort with the gendered self in order to maximize overall psychological well-being and self-fulfillment."
Worldwide, more than 1500 persons who got sex change surgery later decided they had made a mistake.
Following the Standards of Care can help ensure that does not happen to anyone else.
The Standards have been revised and updated seven times.

Chapter Seven, Section Five is about "referral from a qualified mental health professional" which is a mandatory requirement for all patients from developed nations who want surgery from Dr Rados Djinovic
In real terms, a surgeon's adherence to the Standards means any person considering medical tourism for affordable surgery abroad needs to locate two local doctors who can provide advice and treatment.
For hormonal treatment it would need to be a endocrinologist experienced with gender reassignment.
For the psychiatric approval it would need to be: 1) a psychiatrist experienced with gender disorders and 2) another highly qualified mental health profession, not necessarily a psychiatrist, to confirm the psychiatrist's diagnosis.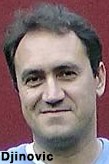 When the mental health professionals have documented the pre-operative transition from female to male or male to female and approve the next step of surgery, the patient can send to Dr Djinovic digital true copies of the actual signed letters on the mental heath professional's official stationary.
Appropriate lettera will enable a patient to schedule an appointment to get surgery from the Sava Perovic Foundation.
Dr Djinovic wants prepared and suitable patients to hand-deliver to him their signed, original letters on official stationary when they meet him in Belgrade for surgery.
The Standards require a psych evaluation approving surgery to cover six major points: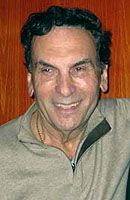 The client's general identifying characteristics;
Results of the client's psychosocial assessment, including any diagnoses;
The duration of the mental health professional's relationship with the client, including the type of evaluation and therapy or counseling to date;
An explanation that the criteria for surgery have been met, and a brief description of the clinical rationale for supporting the patient's request for surgery;
A statement that informed consent has been obtained from the patient;
A statement that the mental health specialist is available for coordination of care and welcomes a phone call to establish this.

Some psychiatrists don't trust the patients who hire them to safely hand-deliver the psychiatric approval for surgery to the surgeon.
In such cases, the patient should do his/her utmost to convince that mental health professional to use UPS courier service or FedEx or other highly reliable courier to deliver the invaluable, mandatory original documents to the Sava Perovic Foundation.
NEVER should such important documents be sent though the postal system.
A digital copy of the original should ALWAYS be sent to the Case Manager for inclusion in the patient's case file to get an advanced review and pre-approval by Dr Djinovic before flying to Belgrade.