Urology Questions Answered
Urology & Other Questions Answered
Answers from the Surgeons
Answers by the late Dr Perovic or by Dr Djinovic are verbatim quotes in blue italics Answers by Richard use text like this.
When I go to Belgrade can I bring the surgical fee as traveler's checks? Or is only cash accepted?
The limit for exchanging traveler's checks in Serbia is Euros 1500/day, so it is a little inconvenient. No problem at all to bring the (cash) US dollars equivalent of the Euros. It can be exchanged on every corner. (Many patients choose to send their payment by wire transfer.)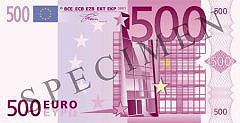 Sava Perovic Foundation does not accept plastic card payments of any type.
There are no down payments and no advanced payments.
Normal terms are cash payment in Euros directly to Dr Djinovic in Belgrade after the pre-op consultation and physical exam when the patient has given informed consent to proceed.
Electronic money transfers sent far enough in advance to enable them to be confirmed before surgery are another option.
Patients can remit the bulk of their payment by wire transfer but should still try to bring at least Euros 4000 cash with them to cover our immediate costs for services, materials and facilities.
Americans can buy Euros at most branches of Bank of America.
There is no Bank of America branch in Serbia where you could withdraw cash.
It is recommended patients watch currency exchange rates and buy the Euros they need in advance when their own currency is strong and the Euro is weak to get the best deal.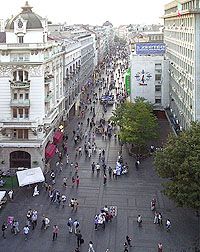 What are the advantages of getting surgery from the Sava Perovic Foundation in Belgrade?
The big advantage of getting the surgery in beautiful Belgrade, one of the oldest cities in Europe, is that you get longer and better post-operative attention directly from the Sava Perovic Foundation Team and incur no additional expenses that you would in other countries.
If you go to Belgrade, you have great flexibility in choosing the date that is best for you personally.
Is Serbia a third-world country? Is Belgrade a dangerous place to visit?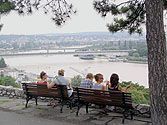 Belgrade is very safe city like anywhere else in normal parts of the world, maybe even more so. The situation in Serbia is normal and the economy is similar to that of Czech Republic or Hungary or other similar European countries. It is not as developed as some parts of the USA or Western Europe, but it is a quite normal country. We grew up with American movies and music so our people are always sympathetic towards Americans. Americans are MUCH safer in Belgrade then in the USA. We have many patients come here from the USA, England, Germany, Canada, etc. We are not a third-world country and our hotels are normal. (including three-star, four-star and five-star hotels)
Surgery for Natal Males
What is a vascular graft? Can you explain it's relationship to the penile implant I'm going to get?
A vascular graft is an artificial pipe material made and used for replacement of injured blood vessels. Vascular surgeons use it for reconstruction of blood vessels. It has very good characteristics and we envelope penile prostheses (penile implants) in it to form a good and strong capsule around the prosthesis as well as to prevent possible prosthesis protrusion. Prosthesis protrusion is a possible complication, but mostly with implantation of a semi-rigid prosthesis or when an inflatable prosthesis is implanted inappropriately. In order to prevent this, we envelope the prosthetic cylinders in the vascular grafts and then implant it in the neophallus. (Sava Perovic Foundation has significantly reduced the 3% standard rate of penile implant prosthesis protrusion by using the hi-tech vascular graft to enclose the device before insertion.)
What types and brands of penile prosthesis devices can the Sava Perovic Foundation implant?
We implant all kinds of prosthesis devices: inflatable (two or three components) and malleable, both AMS and Mentor (now Coloplast). We have great experience in that field.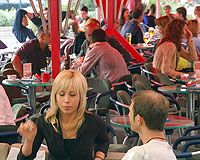 Does the Sava Perovic Foundation use InteXen LP (lyophilized porcine), the dermal matrix graft material of American Medical Systems Holdings Inc of Minnesota?
We primarily use InteXen for reconstruction of tunica albuginea in Mb Peyronie (IPP) and it is excellent for this. It is used as a patch for correction of penile defect after curvature correction. We have had very good results with this material. We don't use it for the procedures mentioned by the manufacturer such as augmented repairs during reconstructive surgery of the vagina, bladder and urethra and to solve erectile dysfunction. (Because of it's softness, easy handling, conformance to the natural anatomies of patients and improved healing response, it has been used in more than 132,000 patients in over 54 countries.)

Would I be better off going outside established protocols and trying to contact Dr Djinovic directly? And what is the schedule and number of examinations with the doctor before and after the penis enlargement surgery?
Before surgery, there is no need for direct contact. Go through the case manager. We are so busy that we don't have time to eat normally and we really don't have time to answer these endless questions. Photos in flaccid and erect state would be very valuable as well as current penile measurements — length and girth.
Although not the traditional format of multiple face-to-face consultations directly with a physician, Foreign Patients Coordination System [система координации работы с иностранными пациентами] (through the web site and using email) does give patients anywhere in the world access to the world's top urogenital reconstructive surgeon and does get them the surgery they need.
The surgeon can understand your case and requirements by means of your medical history, photos, medical imaging, medical affidavits, measurements and comments.
Patients who make the decision to have surgery performed by the Sava Perovic Foundation will meet Dr Djinovic and discuss their situation face-to-face in the pre-operation consultation and physical exam the day before surgery.
You settle the finances at that time directly with the doctor.
All other details and matters are managed by his team.
After surgery, the doctor sees a patient at regular intervals to ensure healing is proceeding as anticipated. For most surgeries, hospital stay is required for close observation and post-operative health care.
If any nursing care is needed while an out-patient and before returning to the person's home country, such as changes of bandages, the host hospital provides it. In summary, Dr Djinovic does only what he alone can do and delegates all other matters to his team and the host hospital.
You can get the most and best and longest follow-up care from the Sava Perovic Foundation in Belgrade.
Is Dr Djinovic board certified to practice in the United States?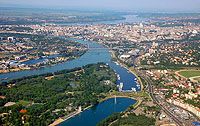 No, he is not. Doctors in the USA are licensed by individual states, not the Federal Government. A doctor licensed in Ohio cannot practice medicine in any other state. Board certification is not the same as a medical license.
Is it possible for the Sava Perovic Foundation to bill the cost of my surgery directly to my insurance provider?
Not at present (2015) but perhaps someday.
What is the advised treatment and cost for repairing penile fracture that was left untreated and resulted in corporal fibrosis and scarring? Can he get penis enhancement at the same time he gets the penile fracture corrected?
These can be done simultaneously. The price depends on the severity of the defect. We need precise information in order to quote cost.