Google Scholar "Stand on the shoulders of giants" lists approximately 318 references to professional sexual health publications by, about, referring to or citing urologist surgeon "Sava Perovic", ranging from "Emergencies in Urology" by Markus Hohenfellner & Richard A. Santucci to books in languages other than English such as "Cirugía Pediátrica" by W. Hardy Hendren & Santiago Sapiña Renard.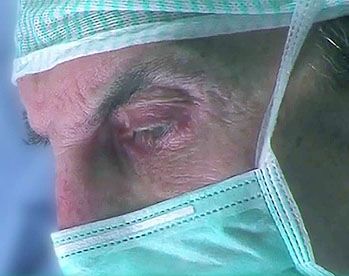 A broader search for "S Perovic" returns 9,440 publications and a search using only his surname "Perovic" returns 11,600 references. In both sets of search engine results, many of the links are about urologist Dr Sava V Perovic, MD, PhD — a "giant" of urology for nearly four decades.
The publications cover the full scope of Dr Perovic's "gigantic" expertise performing and perfecting more than 75 complex and challenging urogenital surgical procedures, including the best solutions for Peyronie's Disease, penile curvature, phalloplasty in children, priapism, hypospadias, epispadias, penis enlargement surgery and other penis surgery, intersex disorders, Perovic Total Phalloplasty for micropenis syndrome, FtM gender reassignment surgery, metoidioplasty, MtF vaginoplasty and repair of severe penile injuries.
About Sava Perovic
1947 - born
1973 - graduated Medical Doctor (MD) from University of Belgrade
1978 - certified as surgeon by University of Belgrade School of Medicine
1979 - awarded Masters Degree from University of Belgrade School of Medicine
1980 - certified as Urologist by University of Belgrade School of Medicine
1982 - awarded doctorate (PhD) from University of Belgrade School of Medicine
1991 - appointed Professor of Surgery and Urology at University of Belgrade School of Medicine
1991 - appointed Head of Urology Department of University Children's Hospital, Belgrade
The first and most specific Google Scholar publication list includes: 1) prestigious professional publications retaining Professor Perovic as their consultant, such as the Journal of Urology; 2) articles in medical journals, such as the British Journal of Urology International, European Urology & the Plastic and Reconstructive Surgery Journal of the American Society of Plastic Surgeons; and 3) his leading-edge contributions to the scientific programmes of annual congresses of professional organizations.
Below is our own partial list of 100+ publications the Professor has authored in leading peer-review journals. Below that are 174 "Abstracts for Congresses", followed by 20 "Book Chapters", and nine "Publications in Video Journals" he has authored — all confirming that trusting your surgery to the Sava Perovic Foundation Surgical Team is the smart choice.
Articles in Leading Peer-Reviewed Journals 1978-2010
Perovic, S., Maksimovic, Lj., Djaja, M.: PROPHYLAXIS OF ADHESIONS WITH TRASYLOLIN CASES OF PERFORATED APPENDICITIS IN CHILDREN. J Int Med Research, 6:89, 1978.
Perovic, S., Maksimovic, Lj., Djaja, M.: ADHASIONS PROPHILAXE MIT TRASYLOL BEI PERFORIERTER APPENDICITIS VON KINDERN. Die Medizinische Welt, 30:831, 1979.
Perovic, S.: OPERATIONSPRINZIP BEI DER PENILEN HYPOSPADIE. Akt Urol, 12:78, 1981.
Perovic, S.: OPERATIVE TECHNIK: DIE ORXIOFUNIKULOPEXIE. Akt Urol, 14:3, 1983.
Perovic, S., Talic, B.: KOMPLETTE EPIDIDIMO-TESTIKULARE SEPARATION. Akt Urol, 14:240, 1983.
Perovic, S.: OPERATIVE TECHNIK: SCHWERE HYPOSPADIEFORMEN EINZEITIGES KORREKTURVERFAHREN. Akt Urol, 14:310, 1983.
Perovic, S.: EPIDEMIOLOGY OF POSTOPERATIVE PERITONEAL ADHESIONS. J Gastroenterology, 9:233, 1984.
Perovic, S.: PREVENTION OF PERITONEAL ADHESIONS BY ADMINISTRATION OF APROTININ. J Gastroenterology, 9:297, 1984.
Perovic, S., Krstic, Z., Talic, B.: KRYPTORCHISMUS UND PARATESTIKULARE MISSBILDUNGEN-EINE PROSPECTIVE STUDIE. Akt Urol, 16:224, 1985.
Perovic, S., Talic, B.: URETEROZYSTONEOSTOMIE NACH DES PSOAS-HITCH TECHNIK- OUTSIDE VARIANTE. Zeitschrift fur Kinderchirurgische, 41: 163, 1986.
Perovic, S., Smoljanic, Z., Scepanovic, D. : URETERAL OBSTRUCTION CAUSED BY SUBURETERAL TEFLON INJECTION. Ped. Surg. Int. 6:283-286, 1991.
Steinbach, F., Jenny, E., Müller, S.C., Stöckle, M., Perovic, S., Beetz, R., Hohenfellner, R.: BLASENEKSTROPHIE UND ARTIFIZIELLER SPHINKTER - DIE LOSUNG DER PROBLEME. Akt. Urol. 22:168-171, 1991.
Perovic, S.: DIPHALLUS - ERFOLGREICHE VERNEINIGUNG DER PENES. Akt. Urol. 21:29-33, 1991.
Perovic, S.: EINZEITIGE KORREKTUR UNTERSCHIEDLICH SCHWERER HYPOSPADIEFORMEN. Akt. Urol. 22:I-VIII, 1991.
Perovic, S.: HYPOSPADIAS SINE HYPOSPADIAS. World J. Urol., 10: 85-89. 1992.
Perovic, S., Vukadinovic, V.: PENOSCROTAL TRANSPOSITION WITH HYPOSPADIAS: 1-STAGE REPAIR. J. Urol. 148:1510-1513, 1992.
Perovic, S., Scepanovic, D., Sremcevic, D., Vukadinovic, V.: EPISPADIAS SURGERY-BELGRADE EXPERIENCE. Br. J. Urol. 70:674-677, 1992.
Perovic, S., Brdar, R., Scepanovic, D.: BLADDER EXSTROPHY AND ANTERIOR PELVIC OSTEOTOMY. Br. J. Urol. 70:678-682, 1992.
Perovic, S.: MALE TO FEMALE SURGERY. A NEW CONTRIBUTION TO OPERATIVE TECHNIQUE. Plast. Recon. Surg. 91:703-712, 1993.
Perovic, S.: ONLAY URETHROPLASTIK BEI DISTALER HYPOSPADIE. In " Ausgewahlte Urologische OP Techniken ". Georg Tieme Verlag. pp.457-465, 1994.
Perovic, S. :EINZEITIGE KORREKTUR UNTERSCHIELICH SCHWERER HYPOSPADIEFORMEN. In " Ausgewahlte Urologische OP Techniken ". Georg Tieme Verlag. pp. 465-477, 1994.
Perovic, S.: CONSTRUCTION OF A NEOCLITORIS IN MALE TRANSSEXUALS. Plast. Recon. Surg. 93:646-648, 1994
Perovic, S., Vukadinovic, V.: ONLAY ISLAND FLAP URETHROPLASTY FOR SEVERE HYPOSPADIAS. A VARIANT OF THE TECHNIQUE. J. Urol. 151:711-714, 1994.
Perovic, S., Janic, N.: LAPAROSCOPY IN THE DIAGNOSIS OF NON-PALPABLE TESTES. Br. J. Urol. 73:310-313, 1994.
Perovic, S.: SURGICAL TREATMENT OF MEGAURETERS USING DETRUSOR TUNNELING EXTRAVESICAL URETERONEOCYSTOSTOMY. J. Urol. 152:622-625, 1994.
Perovic, S.: ONLAY URETHROPLASTIK BEI DISTALER HYPOSPADIE. Akt. Urol. 25:I-VIII, 1994.
Perovic, S.: PHALLOPLASTIK MIT ERWEITERTEM GESTIELTEN LEISTENINSELLAPEN. Akt. Urol. 26:I-VIII, 1995.
Perovic, S.: PHALLOPLASTY IN CHILDREN AND ADOLESCENT USING EXTENDED PEDICLED GROIN FLAP. J. Urol. 154:596-602, 1995.
Perovic, S.: OUR MODIFICATION OF ONLAY ISLAND FLAP URETHROPLASTY IN SEVERE HYPOSPADIAS. Eur.J.Pediatr.Surg., 5: 94-101, 1995.
Krstic, Z., Perovic, S., Radmanovic, S., Necic, S., Smoljanic, Z., Jeftic, P.: SURGICAL TREATMENT OF INTERSEX DISORDERS. J. Ped. Surg. 30:1273-1281, 1995.
Perovic, S.: CONTINENT URINARY DIVERSION USING PREPUTIAL PENILE OR CLITORAL SKIN FLAP. J. Urol. 155:1402-1406, 1996.
Perovic, S., Milanovic, D., Sremcevic, D., Vukadinovic, V.: EXTRAVESICAL DETRUSOR TUNNELING : A VARIANT OF ANTIREFLUX PROCEDURE. Eur. J.Pediatr. Surg., 6:216-221, 1996.
Perovic, S.: CONTROVERSIES IN HYPOSPADIAS SURGERY: PENILE CURVATURES. Dial. Ped. Urol., 19(numb.7):2-8, 1996.
Perovic, S.: CONTROVERSIES IN HYPOSPADIAS SURGERY: URETHRAL PLATE. Dial. Ped.Urol., 19(numb.8):2-8, 1996.
Perovic, S.V.: CONTINENT PREPUTIAL VESICOSTOMY IN MALE. Eur Urol Video J, Vol.3 Nr. 4: 5-6,1996.
Perovic, S.V.: CONTINENT PREPUTIAL VESICOSTOMY IN MALE. Eur Urol Video J, Vol.3 Nr. 4: 7-8,1996.
Golubovic , Z., Milanovic, D., Vukadinovic, V., Rakic, I., Perovic, S.: THE CONSERVATIVE TREATMENT OF PHIMOSIS IN BOY. Br. J. Urol., 78:786-788,1996.
Perovic, S., Djordjevic, M. and Djakovic, N.: NATURAL ERECTION INDUCED BY PROSTAGLANDIN E1 IN THE DIAGNOSIS AND TREATMENT OF CONGENITAL PENILE ANOMALIES. Br. J. Urol., 79:43-46, 1997.
Perovic, S. and Janic, N.: A SHORT VAS DEFERENS LIMITING SUCCESSFUL LAPAROSCOPIC TESTICULAR DESCENT. Br. J. Urol.,79:120-121, 1997.
Perovic, S.: THE USE OF VASCULARIZED PREPUTIAL PENILE OR CLITORAL SKIN FLAP IN CONTINENT URINARY DIVERSION. In " Advances in Urology ". Mosby Year Book. Vol. 10, pp. 219-237, 1997.
Perovic, S.: VAGINOPLASTY IN MALE TRANSSEXUALS: PEDICLED PENILE SKIN WITH A COMPOSITE URETHRAL FLAP. Eur Urol Video J, Vol.4 Nr. 1: 7-8,1997.
Perovic, S.: HYPOSPADIAS. In Hohenfellner, R., and Novick, A. (Eds): Inovations in Urological Surgery. ISIS MEDIA, Oxford, 1997, pp. 206-214.
Perovic, S.: PHALLOPLASTY USING PEDICLED EXTENDED GROIN FLAP. In Hohenfellner, R., and Novick, A. (Eds): Inovations in Urological Surgery., ISIS MEDIA, Oxford, 1997, pp.409-414.
Perovic, S.V., V.Vukadinovic, M.L.J. Djordjevic and N. Djakovic: THE PENILE DISASSEMBLY TECHNIQUE IN HYPOSPADIAS REPAIR. Br.J.Urol., 81:479-487, 1998.
Perovic, S.V.: CORRESPONDENCE. Br.J.Urol., 81:658, 1998.
Perovic, S.V.: EDITORIAL. World J Urol, 16: No. 3, 1998.
Perovic, S.V., M.LJ. Djordjevic: A NEW APPROACH IN HYPOSPADIAS REPAIR World J Urol, 16: 195-199, 1998.
Perovic, S., M. Djordjevic, N. Djakovic: PENILE DISASSEMBLY TECHNIQUE IN HYPOSPADIAS REPAIR: A NEW APPROACH. Eur. Urol Video J, Vol.5 Nr. 1: 10-11,1998
Perovic, S.V., M.Lj. Djordjevic, N.G. Djakovic: A NEW APPROACH TO THE TREATMENT OF PENILE CURVATURE. J Urol, 160:1123-1127, 1998
Perovic, S.V.: EDITORIAL. World J Urol, 16: No. 4, 1998.
Perovic, S.V.: PENOSKROTALE TRANSPOSITION. Akt. Urol. 29: I-XVIII, 1998.
Perovic, S.V., D.R. Scepanovic, V.M. Vukadinovic, N.G. Djakovic, M.Lj. Djordjevic: TECHNIQUE DE DÉSASSEMBLAGE DU PÉNIS: UNE NOUVELLE APPROCHE DE LA CHIRURGIE RECONSTRUCTICE DE L'HYPOSPADE. Progrés en Urologie, 9:371-379, 1999.
Perovic, S., A. Milosevic, M. Djordjevic: A NEW APPROACH TO THE SURGICAL TREATMENT OF PEYRONIE'S DISEASE. Eur. Urol Video J, Vol.6 Nr. 1: 5-7,1999.
Perovic, S., M. Djordjevic: EXTRAVESICAL DETRUSOR TUNNELING URETEROCYSTONEOSTOMY IN THE SURGICAL TREATMENT OF A MEGAURETER. Eur. Urol Video J, Vol.6 Nr. 1: 8-10,1999.
Perovic, S.V., V. Vukadinovic, M.Djordjevic, N.Djakovic: PENILE DISASSEMBLY TECHNIQUE IN EPISPADIAS REPAIR: VARIANTS OF TECHNIQUE. J Urol, 162: 1181-1185, 1999.
Radojicic, Z., Scepanovic, D., Cetkovic, M., Perovic,S.: VASCULARISATION OF THE HYPOSPADIAC PREPUCE AND ITS SIGNIFICANCE IN HYPOSPADIAS REPAIR. Joint meeting American Academy of Pediatrics-sectio on urology and ESPU 7-10 june, Tours, France, Supl. Brit J Urol. 85 (4): p 50, 2000.
Perovic, S.V., V. Vukadinovic, M.Djordjevic: AUGMENTATION URETEROCYSTOPLASTY COULD BE PERFORMED MORE FREQUENTLY. J Urol, 164: 924-927, 2000.
Perovic, S.V., Stanojevic, D., Djordjevic, M.: VAGINOPLASTY IN MALE TRANSSEXUALS USING PENILE SKIN AND A URETHRAL FLAP.Br. J. Urol., 86: 843-850, 2000.
Perovic, S.V., et al.:PENILE LENGTHENING. Br. J. Urol., 86: 1028-1033, 2000.
Perovic, S.V., et al., Djakovic, N.: PENILE DISASSEMBLY TECHNIQUE TO SURGICAL TREATMENT OF PEYRONIE'S DISEASE - Review. J Urol, 165: 733, 2001
Radojicic, Z., Perovic,S ., Scepanovic, D., Cetkovic, M.: MORFOLOGY OF THE HYPOSPADIAC PREPUCE AND ITS IMPACT TO HYPOSPADIAS REPAIR. XIIth ESPU meeting and 3rd ICCS Congress 26-29 April, 2001, Ararhus, Denmark, Supl. Brit J Urol. 87 (1): p 21, 2001.
Perovic, S., Djordjevic, M: PENILE DISASSEMBLY TECHNIQUE TO SURGICAL TREATMENT OF PEYRONIE'S DISEASE. Br. J. Urol., 88: 731-739, 2001
Perovic, S.V., et al., Kekic, Z., Djakovic, N.: PENILE SURGERY/RECONSTRUCTION. Curr. Opin. Urol., 12:191-194, 2002.
Perovic S, Djakovic N. URETHRALDIVERTICEL NACH HYPOSPADIEKORREKTUR. In Komplikationen in der Urologie (Eds. Steffens J, Langen PH), Steinkopff Verlag, Darmstadt, 2002; pp 164-168.
Perovic S, Djakovic N. REKTUMLASION UND SENSIBILITATSVERLUST DER NEOKLITORIS BEI OPERATIVER GESCHLECHTSUMWANDLUNG - Kommentar. In Komplikationen in der Urologie (Eds. Steffens J, Langen PH), Steinkopff Verlag, Darmstadt, 2002 ; pp 271-273
Perovic, S.V., et al., Kekic, Z., Vukadinovic, V.: BLADDER AUTOAUGMENTATION WITH RECTUS MUSCLE BACKING. J. Urol., 168:1877-1880, 2002.
Perovic, S.V., Radojicic, Z.: VASCULARIZATION OF THE HYPOSPADIAC PREPUCE AND ITS IMPACT ON HYPOSPADIAS REPAIR. J Urol, 169: 1098-1101, 2003.
Perovic, S.V., Radojicic, Z., Djordjevic, M., Vukadinovic, V.: ENLARGEMENT AND SCULPTURING OF A SMALL AND DEFORMED GLANS. J. Urol., 170:1686-1690, 2003
Perovic, S.V.: EDITORIAL COMMENT: DIAGNOSTIC VALUE OF MAGNETIC RESONANCE IMAGING IN PEYRONIE'S DISEASE - A COMPARISON BOTH WITH PALPATION AND ULTRASOUND IN THE EVALUATION OF PLAQUE FORMATION. Eur. Urol., 43:299, 2003.
Perovic, S.V., et al., Kekic, Z., Vukadinovic, V.: DETRUSORECTOMY WITH RECTUS MUSCLE HITCH AND BACKING. J Pediatr Surg., 38(11):1637-1641, 2003.
Perovic, S.V., et al.: METOIDIOPLASTY: A VARIANT OF PHALLOPLASTY IN FEMALE TRANSSEXUALS. BJU Int.; 2003 Dec; 92(9):981-5.
Perovic, S.V., Djordjevic, M: RECONSTRUCAO PENIANA: TECNICA DE SEPARACAO DO PENIS COMO UMA NOVA ABORDAGEM A RECONSTRUCAO CIRURGICA DO ORGAO. In Disfuncao sexual, Teloken C, Da Ros CT and Tannhauser M (eds.), Revinter Ltda, Rio de Janeiro, 2003, pp.192-199.
Pryor J., Akkus E., Alter G., Jordan G., Lebret T., Levine L., Mulhall J., Perovic S., Ralph D., and Stackl W.,: PRIAPISM. Journal of Sexual Medicine, 2004; Vol 1: 116-120
Pryor J, Akkus E, Alter G, Jordan G, Lebret T, Levine L, Mulhall J, Perovic S, Ralph D, Stackl W. PEYRONIES DISEASE. Journal of Sexual Medicine, 2004 Vol 1(1):110-5
Bubanj TB, Perovic SV, Milicevic RM, Jovcic SB, Marjanovic ZO, Djordjevic MM. SEXUAL BEHAVIOR AND SEXUAL FUNCTION OF ADULTS AFTER HYPOSPADIAS SURGERY: A COMPARATIVE STUDY. J Urol. 2004; 171(5):1876-9.
Perovic S, et al. PENILE DUPLICATION WITH LONG DISTANCE: JOINING WITH SUCCESSFUL OUTCOME. Eur Urol Video J, 2004; Vol. 10 Nr.1: 4-5
Radojicic ZI, Perovic SV, Djordjevic ML, Vukadinovic VM, Djakovic N. 'PSEUDOSPONGIOPLASTY' IN THE REPAIR OF A URETHRAL DIVERTICULUM. BJU Int. 2004 ;94(1):126-30.
Radojicic ZI, Perovic SV. CLASSIFICATION OF PREPUCE IN HYPOSPADIAS ACCORDING TO MORPHOLOGICAL ABNORMALITIES AND THEIR IMPACT ON HYPOSPADIAS REPAIR. J Urol. 2004;172(1):301-4.
Perovic S, Djakovic N, Hohenfellner M. PENIS UND HARNROHREN-MISSBILDUNGEN. Urologe A, 2004; 43:394-401
Perovic S, et al. CLITOROPLASTY IN INTERSEX REPAIR USING DISASSEMBLY TECHNIQUE. Eur Urol Video J, 2004; Vol. 10 Nr.4: 18-19
Perovic S, Djordjevic M, Kollias A. COMPLEX REPAIR IN FAILED MALE TRANSSEXUAL SURGERY. Eur Urol Video J, 2004; Vol. 10 Nr.4: 20-21
Perovic S. EDITORIAL. J Urol, 2004; 172:1976.
Djordjevic ML, Perovic SV. COMPLEX PENILE JOINING IN CASE OF WIDE PENILE DUPLICATION. J Urol, 2005; 173:587-588.
Perovic S., Stanojevic D., et al., VAGINOPLASTY IN MALE TO FEMALE TRANSSEXUALS USING PENILE SKIN AND URETHRAL FLAP. International Journal of Transgenderism, 2005; Vol. 8 (1): 43-64
Djordjevic ML, Perovic SV. COMPLEX PENILE JOINING IN A CASE WITH WIDE PENILE DUPLICATION. J Urol, 2005; 173:587-588.
Djordjevic ML, Perovic SV, Vukadinovic V. DORSAL DARTOS FLAP IN PREVENTION FISTULA FORMATION IN SNODGRASS HYPOSPADIAS REPAIR. BJU Int, 2005; 95:1303-1309.
Perovic, S.V.: EDITORIAL COMMENT; EARLY CATHETER REMOVAL AFTER ANTERIOR ANASTOMOTIC (3 DAYS) AND VENTRAL BUCCAL MUCOSAL ONLAY (7 DAYS) URETHROPLASTY. Int. Braz. J. Urol, 2005; Vol. 31 (5): 459-464
Perovic, S.: TRANSESSUALISMO GINO-ANDROIDE. In Massimo Porena, G. Fabrizio Menchini Fabris: Trattato di andrologia. 2005 UTET.spa, Milan. ISBN 88-02-06238-2. 2005, pp. 735-743
Perovic S.: PENOSCROTAL TRANSPOSITION. In Advanced Urologic Surgery, Eds. Hohenfelner R., Fitzpatrick J. McAninch J. Blackwell Publishing, Oxford. ISBN- 10:1-4051-2213-7. 2005, pp 199-211
Perovic S., Byun J.S., Scheplev P., et al.L., Kim J.H., Bubanj T. NEW PERSPECTIVES OF PENILE ENLARGEMENT SURGERY: TISSUE ENGINEERING WITH BIODEGRADABLE SCAFFOLDS. Eur Urol. 2006 Jan;49(1):139-47.
Radojicic Z., Perovic S., Stojanoski K. CALIBRATION AND DILATATION WITH TOPICAL CORTICOSTEROID IN THE TREATMENT OF STENOSIS OF NEOURETRAL MEATUS AFTER HYPOSPADIAS REPAIR. BJU Int, ISSN 0007-1331. 2006 Jan;97(1):166-8
Djordjevic ML, Perovic SV, Slavkovic Z, Djakovic N.: LONGITUDINAL DORSAL FLAP FOR PREVENTION OF FISTULA AFTER A SNODGRASS HYPOSPADIAS PROCEDURE. Eur Urol. Platinum ISSN: 0302-2838. 2006 July; 50(1):53-57
Radojicic,Z., Perovic, S. and Milic.N: IS IT REASONABLE TO TREAT REFRACTORY VOIDING DYSFUNCTION IN CHILDREN WITH BOTULINUM A TOXIN? J Urol. ISSN 0022-5347. 2006 July; 176: 332-336
Djordjevic ML, Bumbasirevic MZ, Vukovic PM, Sansalone S, Perovic SV. MUSCULOCUTANEOUS LATISSIMUS DORSI FREE TRANSFER FLAP FOR TOTAL PHALLOPLASTY IN CHILDREN. J Pediatr Urol, ISSN 1477-5131. 2006; 2(4): 333-339.
Perovic SV. Re: DORSAL ONLAY BUCCAL MUCOSA GRAFT URETHROPLASTY IN LONG ANTERIOR STRICTURE. Int Braz J Urol. 2007 May-Jun; 33(3):423.
Perovic SV, Djinovic R, Bumbasirevic M, Djordjevic M, Vukovic P. TOTAL PHALLOPLASTY USINGY A MUSCULOCUTANEOUS LATISSIMUS DORSI FLAP. BJU Int. 2007 Oct;100(4):899-905;
Marjanovic ZO, Perovic SV, Slavkovic A, Zivanovic D, Dordevic I. TRANSVERSE TESTICULAR ECTOPIA WITH AND WITHOUT PERSISTENT MULLERIAN DUCT SYNDROME. Int Urol Nephrol. 2007 Oct 17;
Stanojevic DS, Djordjevic ML, Milosevic A, Sansalone S, Slavkovic Z, Ducic S, Vujovic S, Perovic SV; Belgrade Gender Dysphoria Team. SACROSPINOUS LIGAMENT FIXATION FOR NEOVAGINAL PROLAPSE PREVENTION IN MALE-TO-FEMALE SURGERY. Urology. 2007 Oct;70 (4):767-71.
Perovic SV. PENILE FRACTURE ASSOCIATED WITH URETHRAL RUPTURE AND ITS COMPLEX REPAIR. In Emergencies in Urology, Eds. Hohenfellner M., Santucci RA. Springer Verlag Berlin Heidelberg ´New York. ISBN 978-3-540-48609-9. Libary of Congress Control Number: 2006938751. 2007, 21.26 pp 564-565.
Perovic SV. LOW-FLOW PRIAPISM IN CHILDREN. IN EMERGENCIES IN UROLOGY, Eds. Hohenfellner M., Santucci RA. Springer Verlag Berlin Heidelberg ´New York. ISBN 978-3-540-48609-9. Libary of Congress Control Number: 2006938751. 2007,21.27.;.566-567
Perovic SV, Djinovic RP. NEW INSIGHT INTO SURGICAL ANATOMY OF EPISPADIAC PENIS AND ITS IMPACT ON REPAIR. J Urol. 2008 Feb; 179(2):689-95;
Perovic SV. RE: A NEW TECHNIQUE OF VAGINAL RECONSTRUCTION WITH THE DEEP INFERIOR EPIGASTRIC PERFORATOR FLAP: A PRELIMINARY REPORT. Eur Urol. 2008 Apr; 53(4):856-7.
Djordjevic ML, Majstorovic M, Stanojevic D, Bizic M, Kojovic V, Vukadinovic V, Korac G, Krstic Z, Perovic SV. COMBINED BUCCAL MUCOSA GRAFT AND DORSAL PENILE SKIN FLAP FOR REPAIR OF SEVERE HYPOSPADIAS. Urology. 2008 May; 71(5):821-5.
Radojicic ZI, Perovic SV, Rados DP, Petar VM. BUCCAL MUCOSA GRAFTS FOR REPAIR OF STENOTIC CATHETERIZABLE CONTINENT STOMA. J Urol. 2008 Oct; 180(4 Suppl):1767-9
Radojicic Z, Basta-Jovanovic G, Dimitrijevic I, Radojevic-Skodric S, Arsic D, Kalezic N, Perovic S. FIBROEPITHELIAL POLYP OF THE UPPER THIRD OF URETER. ANZ J Surg. 2008 Aug;78(8):718.
Djordjevic ML, Majstorovic M, Stanojevic D, Bizic M, Ducic S, Kojovic V, Vukadinovic V, Korac G, Perovic S. ONE-STAGE REPAIR OF SEVERE HYPOSPADIAS USING COMBINED BUCCAL MUCOSA GRAFT AND LONGITUDINAL DORSAL SKIN FLAP. Eur J Pediatr Surg. 2008 Dec;18(6):427-30.
Djordjevic ML, Stanojevic D, Bizic M, Kojovic V, Majstorovic M, Vujovic S, Milosevic A, Korac G, Perovic SV. METOIDIOPLASTY AS A SINGLE STAGE SEX REASSIGNMENT SURGERY IN FEMALE TRANSSEXUALS: BELGRADE EXPERIENCE. J Sex Med. 2008 Oct 27.
Kiraly I., Laszlo P., Perovic S., Meszlenyi I., Bajory Z. SURGICAL RESTORATION OF COITAL ABILITY IN EPISPADIAS CASE. Magyar Urologia. 2008 2:85-8
Perovic SV, Djinovic RP, Bumbasirevic MZ, Santucci RA, Djordjevic ML, Kourbatov D. SEVERE PENILE INJURIES: A PROBLEM OF SEVERITY AND RECONSTRUCTION. BJU Int. 2009 Jan 20.
Sindjic S., Perovic SV, Djinovic RP. COMPLEX CASE OF URETHRAL DUPLICATION WITH MEGALOURETHRA. Urology. 2009 Oct;74(4):903-5. Epub 2009 Jul 22
Perovic S, Djinovic R. GENITOPLASTY IN MALE-TO-FEMALE TRANSSEXUALS. Curr Opin Urol. 2009 Nov;19(6):571-6. Review
Fathi K, Perovic S, Pinter A. SUCCESSFUL SURGICAL CORRECTION OF AN EXTREME FORM OF ECTOPIC PENIS. J Pediatr Urol. 2010 Feb 11. [Epub ahead of print]PMID: 20153699
Barbagli G, Perovic S, Djinovic R, Sansalone S, Lazzeri M. RETROSPECTIVE DESCRIPTIVE ANALYSIS OF 1,176 PATIENTS WITH FAILED HYPOSPADIAS REPAIR. J Urol. 2010 Jan;183(1):207-11. Epub .PMID: 19913825
Zucchi A, Perovic S, Lazzeri M, Mearini L, Costantini E, Sansalone S, Porena M. IATROGENIC TRAPPED PENIS IN ADULTS: NEW, SIMPLE 2-STAGE REPAIR. J Urol. 2010 Mar;183(3):1060-3. Epub 2010 Jan 21.PMID: 20092845
Ralph D, Gonzalez-Cadavid N, Mirone V, Perovic S, Sohn M, Usta M, Levine L. TRAUMA, GENDER REASSIGNMENT, AND PENILE AUGMENTATION. J Sex Med. 2010 Apr;7(4 Pt 2):1657-67.PMID
Ralph D, Gonzalez-Cadavid N, Mirone V, Perovic S, Sohn M, Usta M, Levine L. THE MANAGEMENT OF PEYRONIE'S DISEASE: EVIDENCE-BASED 2010 GUIDELINES. J Sex Med. 2010 May 19. [Epub ahead of print] PMID: 20497306
Fathi K, Perovic S, Pinter A. SUCCESSFUL SURGICAL CORRECTION OF AN EXTREME FORM OF ECTOPIC PENIS. J Pediatr Urol. 2010 Aug;6(4):426-8. Epub 2010 Feb 12.
Egydio P. H, Perovic S,. Sansalone S. SURGICAL TREATMENT OF SEVERE PEYRONIE'S DISEASE FOR MAXIMUM PENILE LENGTH AND GIRTH GAIN. J Sex Med. 2010 7 ():59-60
Egydio P, Perovic S, Sansalone S. DISTAL SHAFT RECONSTRUCTION FOR SEVERE CASES OF PENILE PROSTHESIS EXTRUSION OR CORPORAL FIBROSIS. J Sex Med. 2010 7 ():60-60
Abstracts for Medical Congresses Worldwide 1995-2009
Perovic S, Stanojevic D, et al. PHALLOPLASTY IN FEMALE TRANSSEXUALS USING PEDICLED EXTENDED ISLAND GROIN FLAP. XIV Congress of Harry Benjamin International Gender Dysphoria Association, Kloster Irsee, Abstract book, 1995; 61.
Perovic S, Milosevic A, et al. RADICAL REDUCTION OF VENOUS OUTFLOW FOR CORRECTION OF VENOUS IMPOTENCE. 1st Meeting of the European Society for Impotence Research (ESIR), Porto Carras, 1995; 41
Djordjevic M, Perovic S, Djakovic N. ARTEFICIAL ERECTION VS. NATURAL ERECTION IN DIAGNOSIS AND TREATMENT OF CONGENITAL PENILE ANOMALIES. 7th Annual Meeting of European Society of Paediatric Urology, London, Abstract Book, 1996; 36
Perovic S, et al. ONLAY ISLAND FLAP URETHROPLASTY IN SEVERE HYPOSPADIAS. XII Congress of European Association of Urology, Paris, Abstract book, 1996; 83
Perovic S, Djakovic N, et al. KORREKTUR EINER SCHWEREN EPISPADIE. XLVIII Kongres der Deutschen Gesellschaft for Urologie e.V, Dusseldorf, Abstrakt book, 1996; 88
Djakovic N, Scepanovic D, Perovic S, et al. GIANT URETERAL DIVERTICULUM IN A BOY. 21th Panhellenic and Mediterranean Congress of Paediatric Surgery, Cyprus, Abstract Book, 1996; 16
Djordjevic M, Perovic S, Djakovic N. NATURAL ERECTION PROVOKED BY PROSTAGLANDIN E1 IN DIAGNOSIS AND TREATMENT OF CONGENITAL PENILE ANOMALIES. 21th Panhellenic and Mediterranean Congress of Paediatric Surgery, Cyprus, Abstract Book, 1996; 17
Djordjevic M, Scepanovic D, Perovic S. CONTINENT VESICOSTOMY USING ECTOPIC DILATED VAS DEFERENS. 21th Panhellenic and Mediterranean Congress of Paediatric Surgery, Cyprus, Abstract Book, 1996; 18
Perovic S, Djakovic N, et al. REAL PENILE ENLARGEMENT. 5th Mediterranean Congress of Urology, Barcelona, Abstract Book, 1997; 65
Perovic S, Nestorovic Z, Dkajovic N, et al. INTERSEX-MASCULINIZING OPERATION. 5th Mediterranean Congress of Urology, Barcelona, Abstract Book, 1997; 82
Perovic S, Djakovic N, et al. PENILE DISASSEMBLING TECHNIQUE IN HYPOSPADIAS REPAIR. 5th Mediterranean Congress of Urology, Barcelona, Abstract Book, 1997; 97
Perovic S, Djakovic N, et al. ONLAY ISLAND FLAP URETHROPLASTY IN SEVERE HYPOSPADIAS. 8th Annual Meeting of European Society of Paediatric Urology, Rome, Abstract book, 1997; 42
Perovic S, et al. COMPLETE PENILE DISASSEMBLY TECHNIQUE IN EPISPADIAS REPAIR. 1th International Symposium on Exstrophy&Epispadias, Baltimore, Abstract book, 1997; 4
Perovic S, et al. FOLOW UP OF FIVE YEARS AND MORE AFTER ANTERIOR PELVIC OSTEOTOMY IN BLADDER EXSTROPHY REPAIR. 1th International Symposium on Exstrophy&Epispadias, Baltimore, Abstract book, 1997; 9
Djordjevic M, Djakovic N, Perovic S. KOMPLETTE PENIS DISASSEMBLY TECHNIK IN DER EPISPADIEKORREKTUR. 43 Tagung der Nordrhein-Westfalischen Gesellschaft for Urologie e.V, Munster, Abstract Book; 1997; 50
Djakovic N, Perovic S, et al. KONTINENTE HARNABLEITUNG ÉBER EINEN GESTIELTEN, PRÁPUTIALEN ODER PENILEN INSELHAUTLAPPEN. 43 Tagung der Nordrhein-Westfalischen Gesellschaft for Urologie e.V, Munster, Abstract Book, 1997; 51
Perovic S, et al. REAL PENILE ENLARGEMENT. Symposium of Reconstructive Urology, London, Abstract Book, 1997; 5
Perovic S, et al. COMPLETE PENILE DISASSEMBLY TECHNIQUE IN EPISPADIAS REPAIR. 1th Congress of European Society for Male genital Surgery, Hamburg, Abstract book, 1997; 20
Perovic S, et al. PHALLOPLASTY IN FEMALE TRANSSEXUALS USING CLITORIS AND CLITORAL PREPUTIAL ISLAND FLAP. XV Congress of Harry Benjamin International Gender Dysphoria Association, Vancouver, Abstract book, 1997; 104
Perovic S, Milosevic A, et al. PENILE SIZE AND ERECTILE DYSFUNCTION. 2nd Meeting of the European Society for Impotence Research, Madrid, Abstract book, 1997; 112
Perovic S, Milosevic A, et al. COMPLETE SPONGIOLYSIS IN THE TREATMENT OF VENOUS IMPOTENCE. 2nd Meeting of the European Society for Impotence Research, Madrid, Abstract book, 1997; 184
Perovic S, Djakovic N, et al. COMPLETE PENILE DISASSEMBLY TECHNIQUE IN EPISPADIAS REPAIR. Br J Urol, 1997; 80(Suppl.2):166.
Perovic S, Djakovic N, et al. REAL PENILE ENLARGEMENT. Br J Urol, 1997; 80(Suppl.2):308.
Perovic S, Djakovic N, et al. PENILE DISASSEMBLY TECHNIQUE IN HYPOSPADIAS REPAIR. Br J Urol, 1997; 80(Suppl.2):309.
Perovic S, Djakovic N, et al. NATURAL ERECTION PROVOKED BY PROSTAGLANDIN E1 IN DIAGNOSIS AND TREATMENT OF CONGENITAL PENILE ANOMALIES. Br J Urol, 1997; 80(Suppl.2):311.
Perovic S, Nestorovic Z, Djakovic N, et al. INTERSEX-MASCULINIZING OPERATION. Br J Urol, 1997; 80(Suppl.2):309.
Perovic S, et al. WAHRE PENISVERGRÔERUNG. Urologe, 1997; 37(suppl.1):65.
Perovic S, Djakovic N, et al. VAGINOPLASTIK BEI MANNLICHEN TRANSSEXUALEN MITTELS GESTIELTER PENISHAUT UND URETHRALAPPEN. Urologe, 1997; 37(suppl.1):77.
Milosevic A, Perovic S, et al. PENILE SIZE AND ERECTILE DYSFUNCTION. 1st Urological Balcan Conference, Athens, Abstract Book, 1998; 2
Perovic S, Milosevic A, Djakovic N, et al. COMPLETE SPONGIOLYSIS IN THE TREATMENT OF THE VENOUS IMPOTENCE. 1st Urological Balcan Conference, Athens, Abstract Book, 1998; 3,
Perovic S, Djakovic N, et al. PENILE LENGTHENING: MYTH OR REALITY? 1st Urological Balcan Conference, Athens, Abstract Book, 1998; 4
Perovic S, Djakovic N, et al. EPISPADIAS REPAIR USING PENILE DISASSEMBLY TECHNIQUE. 1st Urological Balcan Conference, Athens, Abstract Book, 1998; 5
Perovic S, Djakovic N, et al. A NEW APPROACH IN THE TREATMENT OF PENILE CURVATURE. 1st Urological Balcan Conference, Athens, Abstract Book, 1998; 6
Perovic S, Stanojevic D, Djakovic N, et al. REFINEMENTS IN RECTOSIGMOID VAGINOPLASTY. 1st Urological Balcan Conference, Athens, Abstract Book, 1998; 14
Perovic S, Djakovic N, et al. SURGERY OF HORSESHOES KIDNEY: FOLLOW UP OVER FIVE YEARS. 1st Urological Balcan Conference, Athens, Abstract Book, 1998; 17
Perovic S, Stanojevic D, Djakovic N, et al. VAGINOPLASTY IN MALE TRANSSEXUALS. 1st Urological Balcan Conference, Athens, Abstract Book, 1998; 2
Perovic S, Djakovic N, et al. MALE INTERSEX REPAIR. 1st Urological Balcan Conference, Athens, Abstract Book, 1998; 3
Perovic S, Djakovic N, et al. ONLAY ISLAND FLAP URETHROPLASTY IN SEVERE HYPOSPADIAS. 1st Urological Balcan Conference, Athens, Abstract Book, 1998; 4
Perovic S, Djakovic N, et al. CONTINENT PREPUTIAL VESICOSTOMY IN MALE. 1st Urological Balcan Conference, Athens, Abstract Book, 1998; 5
Stojanoski K, Perovic S, Djakovic N, et al. MODIFIED SIMPLE METAL BOUGIES FOR DILATING OF URETHRA AND URINARY STOMAS. 1st Urological Balcan Conference, Athens, Abstract Book, 1998; 7
Perovic S, Djakovic N, et al. PENILE DISASSEMBLY TECHNIQUE IN HYPOSPADIAS REPAIR. 12th Congress of Czech Urological Society, Praha, Abstract book, 1998; 43
Stanojevic D, Perovic S, et al. EXTRAVESICAL DETRUSOR TUNNELING URETEROCYSTO- NEOSTOMY IN THE SURGICAL TREATMENT OF MEGAURETERS. XXIV Congresso de la Confederacion Americana de Urologia, Cancun, Abstract book, 1998; 51
Djordjevic M, Perovic S, Djakovic N. EXTENSIVE URETHRAL MOBILIZATION TO AVOID SUBSTITUTE URETHROPLASTY. XXIV Congresso de la Confederacion Americana de Urologia, Cancun, Abstract book, 1998; 87
Perovic S, Vukadinovic V, Djakovic N, et al. PENILE DISASSEMBLING TECHNIQUE: A NEW APPROACH IN HYPOSPADIAS REPAIR. Eur Urol, 1998; 33(suppl 1): 59.
Perovic S, Nestorovic Z, Djakovic N, et al. MITCHELL-S TECHNIQUE IN EPISPADIAS REPAIR: A NEW VARIANT. Eur Urol, 1998; 33(suppl 1): 59.
Perovic S, Djakovic N, et al. PENILE LENGTHENING: MYTH OR REALITY. Eur Urol, 1998; 33(suppl 1): 153.
Perovic S, Stanojaevic D, Djakovic N, et al. REFINEMENTS IN RECTOSIGMOID VAGINOPLASTY. Eur Urol, 1998; 33(suppl 1): 156.
Perovic S, Djakovic N, et al. EXTENSIVE MOBILISATION OF HYPOSPADIAC URETHRA AS A REPLACEMENT FOR SUBSTITUTION URETHROPLASTY. Br J Urol, 1998; 81(Suppl 2): 71.
Perovic S, Vukadinovic V, Djakovic N, et al. LONG-TERM RESULTS OF TUBULARIZED URETHROPLASTY USING LONGITUDINAL VASCULARIZED PENILE ISLAND SKIN FLAP. Br J Urol, 1998; 81(Suppl 2): 69.
Perovic S, Djakovic N, et al. EPISPADIAS REPAIR USING PENILE DISASSEMBLY TECHNIQUE. Br J Urol, 1998; 81(Suppl 2):82.
Perovic S, Djakovic N, et al. PENILE DISASSEMBLY TECHNIQUE FOR REAL PENILE LENGTHENING. J Urol, 1998; 159(Suppl. 5): 224.
Djordjevic M, Perovic S, Zivadinovic S, Djakovic N. ENDOSCOPIC EVALUATION OF TUBULARIZED URETHROPLASTY FOR HYPOSPADIAS REPAIR: LONG-TERM FOLLOW UP. J Endourol, 1998; 12(Suppl. 1): 167.
Perovic S, Djakovic N, et al. DIE "PENILE DISASSEMBLY" TECHNIK IN DER KORREKTUR EINER HYPOSPADIE. Der Urologe, 1998; Suppl. 1: 116.
Perovic S, Djakovic N, et al. EXTRAVESIKALE "DETRUSOR TUNNELING" URETEROZYSTONEOSTOMIE BEI DER CHIRURGISCHEN BEHANDLUNG DER MEGAURETERS. Der Urologe, 1998; Suppl. 1: 117.
Perovic S, Vukadinovic V, Djakovic N, et al. PENILE DISASSEMBLY TECHNIQUE IN EPISPADIAS REPAIR: VARIANTS OF TECHNIQUE. Pediatrics, 1998; 102, 3: 867.
Djakovic N, Perovic S, Basting R, et al. EPISPADIEKORREKTUR - UNSERE VARIANTE. Jahrestagung des Arbeitskreises Kinderurologie, Mainz, 1999; 32
Djakovic N, Perovic S, et al. KOMPLETE DISASSEMBLY TECHNIQUE BEI DER INTERSEX-KLITOROPLASTIK. Jahrestagung des Arbeitskreises Kinderurologie, Mainz, 1999; 34
Perovic S, Djakovic N, et al. REFINEMENTS IN RECTOSIGMOID VAGINOPLASTY. International Meeting on Reconstructive Urology, Hamburg, 1999; 9
Perovic S, Milosevic A, et al. A NEW APPROACH TO SURGICAL TREATMENT OF PEYRONIE'S DISEASE. International Meeting on Reconstructive Urology, Hamburg, 1999; 12
Perovic S, Djakovic N, et al. PENILE DISASSEMBLY TECHNIQUE IN THE TREATMENT OF PEYRONIE'S DISEASE. International Meeting on Reconstructive Urology, Hamburg, 1999; 16
Scepanovic D, Perovic S, et al. SURGERY OF HORSESHOES KIDNEY-FOLLOW UP OVER 5 YEARS. 3rd European Congress of Paediatric Surgery, Brussels, 1999; 174
Djakovic N, Perovic S, et al. LONG-TERM RESULTS OF TUBULARIZED URETHROPLASTY USING LONGITUDINAL VASCULARIZED PENILE ISLAND SKIN FLAP. 3rd European Congress of Paediatric Surgery, Brussels, 1999; 187
Djakovic N, Basting R, Perovic S, et al. EXTENSIVE VORGEHENSWEISE ZUR KORREKTUR DER PENISKURVATUR. 5. Wissen Schaftliche Tagung, Landshut, 1999; 22
Basting R, Djakovic N, Perovic S, and Djordjevic M. PENILE DISASSEMBLY TECHNIQUE AND NEODIUM YAG LASER IN THE SURGICAL TREATMENT OF THE PEYRONIE'S PLAQUE LOCATED UNDER GLANS CAP AND IN DISTAL THIRD OF CORPORA CAVERNOSA. ESMGS Second Congress, Milano, 1999; 20
Perovic S, et al. ONLAY FLAP URETHROPLASTY IN SEVERE HYPOSPADIAS. ESMGS Second Congress, Milano, 1999; 19
Perovic S, Djakovic N, et al. EXTENSIVE URETHRAL MOBILIZATION TO AVOID SUBSTITUTE URETHROPLASTY. ESMGS Second Congress, Milano, 1999; 24
Djakovic N, Basting R, Perovic S, et al. LONG-TERM RESULTS OF TUBULARIZED URETHROPLASTY USING LONGITUDINAL VASCULARIZED PENILE ISLAND SKIN FLAP. Eur Urol, 1999; 35(suppl 2): 153.
Perovic S, Milosevic A, Djakovic N, et al. REDUCTION CORPOROPLASTY IN THE TREATMENT OF ERECTILE DYSFUNCTION IN HYPERTROPHIED PENIS. Eur Urol, 1999; 35(suppl 2): 155.
Perovic S, Milosevic A, et al. PENILE DISASSEMBLY TECHNIQUE IN THE TREATMENT OF PEYRONIE'S DISEASE: A NEW APPROACH. Eur Urol, 1999; 35(suppl 2): 156.
Perovic S, et al. EXTRAVESICAL DETRUSOR TUNNELING URETEROCYSTONEOSTOMY IN THE SURGICAL TREATMENT OF A MEGAURETER. Eur Urol, 1999; 35(suppl 2): 183.
Perovic S, Djakovic N. REPAIR OF SEVERE HYPOSPADIAS USING PENILE DISASSEMBLY TECHNIQUE. Eur Urol, 1999; 35(suppl 2): 187.
Perovic S, Scepanovic D, Djakovic N, et al. COMPLETE DISASSEMBLY TECHNIQUE FOR INTERSEX REPAIR. Br J Urol, 1999; 83(Suppl 3):117.
Perovic S, Scepanovic D, et al. EXTRAVESICAL DETRUSOR TUNNELING URETEROCYSTONEOSTOMY IN THE SURGICAL TREATMENT OF A MEGAURETER. Br J Urol, 1999; 83(Suppl 3):119.
Perovic S, Scepanovic D, Djakovic N, et al. REPAIR OF SEVERE HYPOSPADIAS USING PENILE DISASSEMBLY TECHNIQUE. Br J Urol, 1999; 83(Suppl 3): 120.
Perovic S, et al. EXTRAVESICAL DETRUSOR TUNNELING URETEROCYSTONEOSTOMY IN THE SURGICAL TREATMENT OF A MEGAURETER. J Urol, 1999; 161(Suppl. 4):94.
Djakovic N, Perovic S, et al. PENILE DISASSEMBLY TECHNIK-NEUES CHIRURGISCHES THERAPIEKONZEPT BEI INDURATIO PENIS PLASTICA. Der Urologe, 1999; Suppl. 1: 61.
Perovic S, Djakovic N, et al. KOMPLTTE PENILE DISASSEMBLY TECHNIK BEI DER EPISPADIEKORREKTUR-EINE NEUE VARIANTE. Der Urologe, 1999; Suppl. 1: 115.
Perovic S, Djakovic N, et al. NEUE VORGEHENSWEISE BEI DER CHIRURGISCHEN BEHANDLUNG DES MORBUS PEYRONIE. Der Urologe, 1999; Suppl. 1: 115.
Perovic S, Vukadinovic V, et al. AUGMENTATION URETEROCYSTOPLASTY COULD BE PERFORMED MORE FREQUENTLY. Pediatrics, 1999; 102, 3: 867.
Radojicic, Z., Scepanovic, D., Cetkovic, M., Perovic,S.: VASCULARISATION OF THE HYPOSPADIAC PREPUCE AND ITS SIGNIFICANCE IN HYPOSPADIAS REPAIR. Joint meeting American Academy of Pediatrics-sectio on urology and ESPU 7-10 june, Tours, France, Supl. Brit J Urol. 85 (4): p 50, 2000.
Basting R, Djakovic N, Perovic S, et al. SURGICAL TREATMENT OF PEYRONIE'S PLAQUE LOCATED UNDER THE GLANS CAP USING THE PENILE DISASSEMBLY TECHNIQUE AND LASER PLAQUE TREATMENT. Eur Urol, 2000; 37(suppl 2): 59.
Perovic S, Vukadinovic V, Djakovic N, et al. AUGMENTATION URETEROCYSTOPLASTY: OUR VARIANT. Eur Urol, 2000; 37(suppl 2): 142.
Perovic S, Djakovic N, et al. COMPLETE DISASSEMBLY TECHNIQUE IN EPISPADIAS REPAIR: A NEW VARIANT. Eur Urol, 2000; 37(suppl 2): 164.
Perovic S, et al. PENILE DISASSEMBLY TECHNIQUE TO SURGICAL TREATMENT OF PEYRONIE'S DISEASE. J Urol, 2000; 163(suppl.): 355.
Stanojevic D, Perovic S, et al. REFINEMENTS IN RECTOSIGMOID VAGINOPLASTY. Int J Gyn Obstetr, 2000; 70, Suppl 1: 101.
Perovic S, Djakovic N, et al. VERFEINUNGEN IN DER REKTOSIGMOIDVAGINOPLASTIK. Der Urologe, 2000; Suppl. 1: 142.
Perovic S, Vukadinovic V, et al. AUGMENTATION URETEROCYSTOPLASTY-OUR VARIANT. Br J Urol, 2000; 86 (Suppl.3): 230.
Perovic S, et al. PENILE DISASSEMBLY TECHNIQUE TO SURGICAL TREATMENT OF PEYRONIE'S DISEASE. Br J Urol, 2000; 86(suppl.3): 216.
Perovic S, Stanojevic D, et al. REFINEMENTS IN RECTOSIGMOID VAGINOPLASTY. Br J Urol, 2000; 86(suppl.3):179.
Perovic S, Djakovic N, et al. PENILE DISASSEMBLY TECHNIQUE IN EPISPADIAS REPAIR: OUR VARIANT. Br J Urol, 2000; 86(suppl.3):216.
Perovic S, Djakovic N, et al. EXTRAVESICAL DETRUSOR TUNNELING URETEROCYSTONEOSTOMY IN THE SURGICAL TREATMENT OF A MEGAURETER. Br J Urol, 2000; 86(suppl.3):179.
Djakovic N, Perovic S, Basting R, et al. HARNROEHRENDIVERTIKULEKTOMIE - UNSERE VARIANTE. Jahrestagung des Arbeitskreises Kinderurologie, Mainz, 2000, 11
Djakovic N, Basting R, Perovic S, et al. AUGMENTATIONSURETEROZYSTOPLASTIKEN KOENNEN OEFTERS DURCHGEFUEHRT WERDEN. Jahrestagung des Arbeitskreises Kinderurologie, Mainz, 2000; 11
Perovic S, Milosevic A, et al. A NEW APPROACH TO THE SURGICAL TREATMENT OF PEYRONIE'S DISEASE. II Congress of Balcan Urologists, Struga, 2000; 46
Djakovic N, Vukadinovic V., Perovic S, et al. PENILE DISASSEMBLY TRECHNIQUE IN EPISPADIAS REPAIR: OUR VARIANT. II Congress of Balcan Urologists, Struga, 2000; 58
Perovic S, et al. PENILE DISASSEMBLY TECHNIQUE TO THE SURGICAL TREATMENT OF PEYRONIE'S DISEASE. 2ND Balkan congress of Andrology, Belgrade, Abstract book, 2000;
Milosevic A, Radivojevic M, Tomovic S, Perovic S, et al. IMPLANTATION SEMIRIGID PENILE PROSTHESIS AS A METHOD OF ERECTILE DYSFUNCTION THERAPY. 2ND Balkan congress of Andrology, Belgrade, Abstract book, 2000;
Perovic S, et al. PENILE DISASSEMBLY TECHNIQUE IN PEYRONIE'S DISEASE: A NEW APPROACH. 2ND Balkan congress of Andrology, Belgrade, Abstract book, 2000;
Milosevic A, Radivojevic V, Perovic S, et al. FREQUENCY OF SURGICAL THERAPY IN THE TREATMENT OF EECTILE DYSFUNCTION. 2ND Balkan congress of Andrology, Belgrade, Abstract book, 2000;
Perovic S, Vukadinovic V, et al. ONE STAGE REPAIR OF PENOSCROTAL TRANSPOSITION WITH HYPOSPADIAS. Eur Urol, 2001; 39(suppl 2): 180.
Perovic S, Vukadinovic V, et al. "URETHRAL SPONGIOSUM" RECONSTRUCTION IN URETHRAL DIVERTICULUM REPAIR. Br J Urol, 2001; 87: 22
Radojicic Z., Perovic S ., Scepanovic D., Cetkovic M.: MORFOLOGY OF THE HYPOSPADIAC PREPUCE AND ITS IMPACT TO HYPOSPADIAS REPAIR. XIIth ESPU meeting and 3rd ICCS Congress 26-29 Aplril, 2001, Ararhus, Denmark, Supl. Brit J Urol. 87 (1): p 21, 2001.
Perovic S, et al. ONE STAGE REPAIR OF PENOSCROTAL TRANSPOSITION WITH HYPOSPADIAS. Br J Urol, 2001; 87:20
Perovic S, et al. METOIDIOPLASTY: A VARIANT OF PHALLOPLASTY IN FEMALE TRANSSEXUALS. J Urol, 2001; (suppl. 5): 165.
Djakovic N, Perovic S, Basting R, et al. WIRD DER PENIS DURCH DIE LIGAMENTOLYSIS LANGER? Der Urologe, 2001; Suppl. 1: 54.
Basting R, Perovic S, Djakovic N, et al. IS REAL PENILE LENGTHENING POSSIBLE BY SIMPLE LIGAMENTOLYSIS? Int J Impot Res, 2001; 13 (suppl.4): 22
Perovic S, et al. PENILE DISASSEMBLY TECHNIQUE IN THE TREATMENT OF PEYRONIES DISEASE: A NEW APPROACH. Int J Impot Res, 2001; 13 (suppl.4): 34
Kollias A, Djakovic N, Perovic S, et al. REDO CHIRURGIE NACH MISLUNGENER MANN-ZU-FRAU- UMWANDLUNGSOPERATION. Der Urologe, 2001; Suppl. 1: 65.
Djakovic N, Perovic S, et al. SPONGIOSOPLASTIK BEI DER CHIRURGISCHEN BEHANDLUNG DES HARNROERENDIVERTIKELS. Jahrestagung des Arbeitskreises Kinderurologie, Mainz, 2001; 3
Djakovic N, Perovic S, et al. SUBTOTAL PENILE DISASSEMBLY FOR TREATMENT OF GLANS TILT. Eur Urol, 2002; 1(suppl 1): 180(Abs.710)
Perovic S, Vukadinovic V, et al. CLITOROPLASTY IN INTERSEX REPAIR USING DISASSEMBLY TECHNIQUE. Eur Urol, 2002; (suppl 1): 192 (Abs.V26)
Perovic S, Kollias A, et al. COMPLEX REPAIR IN FAILED MALE TRANSSEXUAL SURGERY. Eur Urol, 2002; 1(suppl 1): 193(Abs.V29)
Perovic S, et al. CLITOROPLASTY IN INTERSEX REPAIR USING DISASSEMBLY TECHNIQUE. Br J Urol, 2002; 89(Suppl.2):82
Perovic S, et al. BLADDER AUTOAUGMENTATION WITH RECTUS MUSCLE BACKING. Br J Urol, 2002; 89(Suppl.2):25.
Perovic S, Djakjovic N, et al. KLITOROPLASTIK BEIM INTERSEX MIT DER DISASSEMBLY TECHNIK. Der Urologe, 2002; Suppl. 1: 93
Radojicic, Z., Stojanoski, K., Perovic,S .: TOPICAL OESTROGEN AND CALIBRATION OR DILATATION IN THE TREATMENT OF NEOURETHRA IN HYPOSPADIAS REPAIR. XIIIth ESPU meeting 11-13 April, 2002, Budapest, Hungary, Supl. Brit J Urol. 89 (2): p 73, 2002.
Radojicic Z., Vukadinovic V., Perovic S, et al. ENLARGEMENT AND SCULPTURING OF SMALL AND/OR DEFORMED GLANS. 2002 National Conference and Exibition American Academy of Pediatrics-Section on Urology, Boston, MA, Octobar 18-21, 2002. (Podium presentation 5 minute, Abstract book)
Perovic S, et al. CLITOROPLASTY IN INTERSEX REPAIR USING DISASSEMBLY TECHNIQUE. Br J Urol, 2002; 90(Suppl.2):209
Perovic S, Vukadinovic V, et al. BLADDER AUTOAUGMENTATION WITH RECTUS MUSCLE BACKING. Br J Urol, 2002; 90(Suppl.2):238.
Perovic S, Kollias A, et al. COMPLEX REPAIR IN FAILED MALE TRANSSEXUAL SURGERY. Br J Urol, 2002; 90(Suppl.2):260
Perovic S., Vukadinovic V, et al. V.CLITOROPLASTY IN INTERSEX REPAIR USING DISASSEMBLY TECHNIQUE. European Urology Supplements, Volume 1, Issue, January 2002, Page 192Perovic S, et al. METOIDIOPLASTY: A VARIANT OF PHALLOPLASTY IN FEMALE TRANSSEXUALS. Br J Urol, 2002; 909(Suppl.2):238
Perovic S, et al. AUTOAUGMENTATION DER HARNBLASE MIT VERSTAERKUNG DURCH DEN M. RECTUS ABDOMINIS. Jahrestagung des Arbeitskreises Kinderurologie, Mainz, 2002; 6
Radojicic Z, Vukadinovic V, Perovic S, et al. ENLARGEMENT AND SCULPTURING OF SMALL AND/OR DEFORMED GLANS. AAP Annual Meeting, Section of Urology, Boston, 2002; Abs. 50, 182
Perovic S, Vukadinovic V, et al. BLADDER AUTOAUGMENTATION WITH RECTUS MUSCLE BACKING. XLIX Annual International Congress of BAPS, Cambridge, 2002; abs. 54, str. 22
Perovic S, Vukadinovic V, et al. CLITOROPLASTY IN INTERSEX REPAIR USING DISASSEMBLY TECHNIQUE. XLIX Annual International Congress of BAPS, Cambridge, 2002; abs. 3, str. 25
Perovic S, et al. BLADDER PSEUDOEXSTROPHY WITH TRANSVERSAL PENILE DUPLICATION: PENILE JOINING WITH SUCCESSFUL OUTCOME. 2nd International Symposium on Exstrophy&Epispadias, Baltimore, 2002; abs. 3
Perovic S, et al. REAL COMPLETE DISASSEMBLY - LENGTHENING PROCEDURE FOR EPISPADIAC PENIS. 2nd International Symposium on Exstrophy&Epispadias, Baltimore, 2002; abs. 11
Perovic S, Vukladinovic V, et al. DOES DORSAL ONLAY DARTOS FLAP SPONGIOPLASTY MINIMIZE FISTULA FORMATION AFTER SNODGRASS REPAIR. American Academy of Pediatrics - Section of Urology, Annual Meeting 2003,; abs. 59, p. 150.
Perovic S, Brdar R, Ducic S, et al. PENILE DUPLICATION WITH LONG DISTANCE; JOINING WITH SUCCESSFUL OUTCOME. Eur Urol, 2003; 2:209(abs. V21)
Bubani T. B., Perovic S. V., Milicevic R., Jovcic S., Dj. SATISFACTION WITH FUNCTIONAL AND COSMETIC RESULTS AFTER HYPOSPADIAS SURGERY: PATIENTS VIEW. European Urology Supplements, Volume 2, Issue 1, February 2003, Page 150
Perovic S., Brdar R., Ducic S, et al. PENILE DUPLICATION WITH LONG DISTANCE: JOINING WITH SUCCESSFUL OUTCOME. European Urology Supplements, Volume 2, Issue 1, February 2003, Page 209
Perovic S. COMPLEX EPISPADIAS REPAIR: NEW ADVANCES. European Urology Supplements, Volume 3, Issue 2, February 2004, Page 228
Perovic S, et al. PENILE DUPLICATION WITH LONG DISTANCE; PENILE JOINING WITH SUCCESSFUL OUTCOME. J Urol, 2004; 171Suppl. 4):386(abs. V1465)
Perovic S, et al. IS REAL COMPLETE DISASSEMBLY TECHNIQUE LENGTHEN EPISPADIAC PENIS. BJU Int, 2004; 93(suppl. 4):10(abs.048)
Perovic S., and Radojicic,Z.: REFLUXIVE MEGAURETER FOR A MITROFANOFF CHANNEL USING AN EXTRAVESICAL DETRUSOR TUNNELING PROCEDURE. XV ESPU meeting 21-24 Aplril, 2004, Regensburg, Germany, Supl. Brit J Urol. 93 (2): p 29,2004.
Radojicic,Z., and Perovic, S.: IS IT REASONABLE TO TREAT REFRACTORY VOIDING DYSFUNCTION IN CHILDREN WITH BOTULINUM A TOXIN? ICCS meeting, September 2004, Gent, Belgium, Abstract book, 2004.
Perovic S, Djakovic N, et al. EPISPADIEKORREKTUR:EIN KOMPLEXER CASUS. Der Urologe, 2004; 43(suppl. 1): 109(abs. 2.5)
Perovic S, Vukadinovic V, et al. NEW ADVANCES IN COMPLEX EPISPADIAS REPAIR. BJU Int., 2004; 94(suppl.2):26(abs.1.05)
Ducic S, Perovic S, et al. COMPLETE TRANSVERSAL PENILE DUPLICATION: JOINING OF BOTH PENISES WITH SUCCESSFUL OUTCOME. BJU Int., 2004; 94(suppl.2):26(abs.1.06)
Vukadinovic V, Perovic S, et al. PREVENTION OF FISTULA FORMATION AFTER SNODGRASS REPAIR USING DORSAL DARTOS FLAP. BJU Int., 2004; 94(suppl.2):31(abs.3.01)
Vukadinovic V, Perovic S, et al. DETRUSORECTOMY COMBINED WITH RECTUS MUSCLE HITCH AND BACKING FOR BLADDER AUTOAUGMENTATION. BJU Int., 2004; 94(suppl.2):39(abs. 5.18)
Perovic S, Vukadinovic V, et al. REAL COMPLETE DISASSEMBLY - LENGTHENING PROCEDURE FOR EPISPADIAC PENIS. BJU Int., 2004; 94(suppl.2):116(abs.117.10)
Perovic S, Bumbasirevic M, et al. MUSCULOCUTANEOUS LATISSIMUS DORSI FREE TRANSFER TOTAL PHALLOPLASTY IN CHILDREN. Eur Urol, 2005; 4:191(abs. 753)
Perovic S, et al. DORSAL DARTOS FLAP FOR FISTULA PREVENTION IN SNODGRASS HYPOSPADIAS REPAIR. Eur Urol, 2005; 4:276(abs. V20)
Perovic S, Djakovic N, et al. DORSALER DARTOSLAPPEN ZUR FISTELFORBEUGUNG BEI DER HYPOSPADIEKORREKTUR NACH SNODGRASS. Der Urologe, 2005; 44(suppl. 1): 122(abs. 1.4)
S. Perovic, M. Bumbasirevic, et al. MUSCULOCUTANEOUS LATISSIMUS DORSI FREE TRANSFER TOTAL PHALLOPLASTY IN CHILDREN. European Urology Supplements, Volume 4, Issue 3, March 2005, Page 191
S. Perovic, et al. DORSAL DARTOS FLAP FOR FISTULA PREVENTION IN SNODGRASS HYPOSPADIAS REPAIR. European Urology Supplements, Volume 4, Issue 3, March 2005, Page 276
Perovic S, Sansalone S, et al. IATROGENIC TRAPPED PENIS: ONE STAGE REPAIR. Eur Urol Suppl, 2006; 5(2):83 (abs. 242)
Perovic S, Djakovic N, Hohefellner M, et al. PENISTEILAMPUTATION MIT GLANSREKONSTRUKTION ALS THERAPIE DES PENISKARZINOMS. .Der Urologe, 2006; 45(suppl. 1): 142(abs. 2.7)
Perovic S, Vukadinovic V. SURGICAL ANATOMY OF EPISPADIAS AND ITS IMPACT ON SURGICAL TREATMENT. Urology, 2006; 68(suppl.5):18(abs.PD05.08)
Perovic S, et al. ONE STAGE REPAIR OF IATROGENIC TRAPPED PENIS. Urology, 2006; 68(suppl.5):121(abs.MP11.01)
S. Perovic, V. Vukadinovic, et al. SURGICAL ANATOMY OF EPISPADIAS AND ITS IMPACT ON SURGICAL TREATMENT. Urology, Volume 68, Supplement 1, November 2006, Page 18
S. Perovic, et al.ONE STAGE REPAIR OF IATROGENIC TRAPPED PENIS. Urology, Volume 68, Supplement 1, November 2006, Pages 121-122
S. Perovic, R. Djinovic, et al. MUSCULOCUTANEOUS LATISSMUS DORSI FREE TRANSFER FLAP FOR TOTAL PHALLOPLASTY. Urology, Volume 68, Supplement 1, November 2006, Page 168
S. Perovic, G. Korac et al. PENILE CARCINOMA: ORGAN SPARING SURGERY. Urology, Volume 68, Supplement 1, November 2006, Page 216
S. Perovic, S. Sansalone et al. IATROGENIC TRAPPED PENIS: ONE STAGE REPAIR. European Urology Supplements, Volume 5, Issue 2, April 2006, Page 83
Perovic S, Djinovic R, et al. MUSCULOCUTANEOUS LATISSIMUS DORSI FREE TRANSFER FLAP FOR TOTAL PHALLOPLASTY. Urology, 2006; 68(suppl.5):168 (abs.MP17.22)
Perovic S, Korac G, et al. PENILE CARCINOMA: ORGAN SPARING SURGERY. Urology, 2006; 68(suppl.5):216(abs.V05.11)
Radojicic Z., and Perovic S.: HISTOLOGICAL CHARACTERISTICS OF TAKEN GRAFT OF BUCCAL MUCOSA. XV II ESPU meeting 27-29 Aplril, 2006, Athenae, Supl. Ped J Urol. 2 (2): p 78-137, 2006.
Perovic S, Vukadinovic V, et al. SURGICAL ANATOMY OF EPISPADIA AND ITS IMPACT ON SURGICAL TREATMENT. American Academy of Pediatrics - Section of Urology, Annual Meeting 2006,; abs. 52, p. 100.
Radojicic Z., V., Perovic S. and Djinovic R.: BUCCAL MUCOSA GRAFTS FOR REPAIR OF STENOTIC CATHETERISABLE CONTINENT STOMA. 2007 National Conference and Exhibition American Academy of Pediatrics-Section on Urology, San Francisco, MA, October 26-29, 2007. (Podium presentation 5 minute, Abstract book)
Perovic S, Sansalone S, et al. GEOMETRICAL PRINCIPLE (EGYDIO PROCEDURE) IN THE SURGICAL TREATMENT OF PEYRONIE'S DISEASE - OUR EXPERIENCE. Eur Urol Suppl, 2007;6(2): 286(ABS.1054)
Perovic S, Reed H, et al. COMBINED BUCCAL MUCOSA GRAFT AND LOCAL FLAP FOR URETHRAL RECONSTRUCTION IN FEMALE TRANSSEXUALS. J Urol, 2007; 177(4): 59 (abs. 175)
Perovic S, Korac G, Bizic M, Majstorovic M, et al. BUCCAL MUCOSA GRAFT COMBINED WITH GENITAL FLAPS FOR URETHRAL LENGTHENING IN FEMALE TRANSSEXUALS. Urology, 2007; 70(suppl. 3a):166(abs.MP22.01)
S. Perovic, R. Santucci, M. Bumbasirevic, et al. OUTCOMES AND SPECIAL TECHNIQUES FOR TREATMENT OF SEVERE PENILE INJURIES. Urology, Volume 70, Issue 3, Supplement 1, September 2007, Pages 167-168
Santucci R, Bumbasirevic M, Perovic S, et al. OUTCOMES AND SPECIAL TECHNIQUES FOR TREATMENT OF SEVERE PENILE INJURIES. Urology, 2007; 70(suppl. 3a):167(abs.MP22.06)
Santucci R, Perovic S, et al. COMBINED BUCCAL MUCOSA GRAFT AND PENILE FLAP FOR URETHRAL RECONSTRUCTION IN FAILED HYPOSPADIAS REPAIR. Urology, 2007; 70(suppl.5):183 (abs.V05.07)
S. Perovic, G. Korac, M. Bizic, M. Majstorovic, et al. BUCCAL MUCOSA GRAFT COMBINED WITH GENITAL FLAPS FOR URETHRAL LENGTHENING IN FEMALE TRANSSEXUALS. Urology, Volume 70, Issue 3, Supplement 1, September 2007, Page 166
R. Santucci, S. Perovic et al. COMBINED BUCCAL MUCOSA GRAFT AND PENILE FLAP FOR URETHRAL RECONSTRUCTION IN FAILED HYPOSPADIAS REPAIR. Urology, Volume 70, Issue 3, Supplement 1, September 2007, Page 183
S. Perovic, R. Djinovic, S. Sansalone et al. GEOMETRICAL PRINCIPLE (EGYDIO PROCEDURE) IN THE SURGICAL TREATMENT OF PEYRONIE'S DISEASE - OUR EXPERIENCE. European Urology Supplements, Volume 6, Issue 2, March 2007, Page 286
Djordjevic M, Djakovic N, Hohenfellner M, Perovic S. BUCCAL MUCOSA GRAFT AND LONGITUDINALO SKIN FLAP FOR FAILED HYPOSPADIAS REPAIR. Der Urologe, 2007; 46(suppl. 1): 150-151 (abs. 1.5)
Dusan S. Stanojevic, Aleksandar Milosevic, Salvatore Sansalone, Zoran Slavkovic, Sinisa Ducic, Svetlana Vujovic, Sava V. Perovic, et al. SACROSPINOUS LIGAMENT FIXATION FOR NEOVAGINAL PROLAPSE PREVENTION IN MALE-TO-FEMALE SURGERY. Urology, Volume 70, Issue 4, October 2007, Pages 767-771
Stanojevic D, Kojovic V, Bizic M, Majstorovic M, Perovic S, et al. GENITAL FLAPS COMBINED WITH BUCCAL MUCOSA GRAFT FOR URETHRAL RECONSTRUCTION IN FEMALE TRANSSEXUALS. J Sex Med 2007; 5(suppl.2):65 (abs. P-07-061)
Stanojevic D, Kojovic V, Bizic M, Majstorovic M, Perovic S, et al. NEOVAGINAL PROLAPSE PREVENTION IN MALE TRANSSEXUALS BY SACROSPINOUS LIGAMENT FIXATION. J Sex Med 2007; 5(suppl.2):85 (abs. MP-04-118)
Santucci R., Perovic S et al: COMBINED BUCCAL MUCOSA GRAFT AND PENILE FLAP FOR URETHRAL RECONSTUCTION IN FAILED HYPOSPADIAS REPAIR. J Urol 2008;179(4):305
S. Perovic, P.R. Djinovic, et al. SURGERY OF MB. PEYRONIE ASSOCIATED WITH EXAGGERATED VENTRAL PENILE CURVATURE: GRAFTING PROCEDURE BASED ON GEOMETRICAL PRINCIPLE. European Urology Supplements, Volume 7, Issue 3, March 2008, Page 334
S. Perovic, P.R. Djinovic, et al. REDUCTION CORPOROPLASTY FOR THE SURGICAL TREATMENT OF GEOMETRIC ERECTILE DYSFUNCTION European Urology Supplements, Volume 7, Issue 3, March 2008, Page 335
S. Perovic, P.R. Djinovic. ORIGINAL INSIGHTS INTO SURGICAL ANATOMY AND HISTOLOGY OF CORPORAL BODIES OF EPISPADIAC PENIS WITH IMPLICATION ON SURGERY. J Urol 2008;179(4):307
S. Perovic, P.R. Djinovic, et al. AUA Orlando SURGICAL TREATMENT OF IPP ASSOCIATED WITH EXAGGERATED VENTRAL PENILE CURVATURE: GRAFTING PROCEDURE USING GEOMETRICAL PRINCIPLE. 2008 J Urol 2008;179(4):307-8
Egidio P., Perovic S., Sansalone S. SURGICAL TREATMENT OF SEVERE PEYRONIE'S DISEASE FOR MAXIMUM PENILE LENGTH AND GIRTH. 2008 J Urol 2008;179(4):345
Santucci R., Perovic S., et al. COMBINED BUCCAL MUCOSA GRAFT AND PENILE FLAP FOR URETHAL RECONSTRUCTION IN FAILED HYPOSPADIAS REPAIR - 2008 J Urol 2008;179(4):298
S.V. Perovic, R.P. Djinovic, Rudin Y. NEW INSIGHT INTO SURGICAL ANATOMY AND HISTOLOGY OF CORPORAL BODIES OF EPISPADIAC PENIS - IMPLICATIONS ON SURGERY - J Ped Urol April 2008. 65(4): 131
S.V. Perovic, R.P. Djinovic et al. REAL PENILE LENGTHENING AND WIDENING IN PROSTHETIC SURGERY FOR ED. J Sex Med Supp, Volume , Issue , Dec 2008
S.V. Perovic, R.P. Djinovic, S. Sansalone.NEW REFINEMENTS IN MALE-TO-FEMALE SEX REASSIGNMENT SURGERY. J Sex Med Supp, Dec 2008, 4:156
S.V. Perovic, R.P. Djinovic et al. PENILE RESCULPTURING IN SURGERY OF M. PEYRONIE: RESTORATION OF PENILE LENGTH, GIRTH AND SHAPE WITH OR WITHOUT PENILE PROSTHESIS IMPLANTATION. J Sex Med Supp, Dec 2008, 4:157
S.V. Perovic, R.P. Djinovic, et al. PENILE ENLARGEMENT USING TISSUE ENGINEERING TECHNIQUE: CLINICAL AND HISTOLOGICAL RESULTS. J Sex Med Supp, Dec 2008, 4:163
S.V. Perovic, R.P. Djinovic, S. Sansalone. HOW TO RESTORE MAXIMAL PENILE LENGTH AND GIRTH IN SURGERY FOR M. PEYRONIE. Eur Urol Supp, Volume 8, Issue 4, March 2009, Page 303
S.V. Perovic, R.P. Djinovic et al. TOTAL PHALLOPLASTY USING LATISSIMUS DORSI FLAP - INDICATIONS AND TECHNIQUE. Eur Urol Supp, Volume 8, Issue 4, March 2009, Page 392
S.V. Perovic, R.P. Djinovic, et al. NEW REFINEMENTS IN MALE-TO-FEMALE SEX REASSIGNMENT SURGERY. Eur Urol Supp, Volume 8, Issue 4, March 2009, Page 393
S.V. Perovic, R.P. Djinovic, et al. TROUBLESHOOTING PENILE PROSTHESIS. Eur Urol Supp, Volume 8, Issue 4, March 2009, Page 394
Perovc S. FAILED HYPOSPADIAS REPAIR PRESENTING IN ADULTS: A NEW OUTBREAK? THE PEDIATRIC UROLOGIST POINT OF VIEW J Urol, April 2009 Vol 181 (4): 456
Book Chapters 1994-2010
Perovic, S. EINZEITIGE KORREKTUR UNTERSCHIELICH SCHWERER HYPOSPADIEFORMEN. Ausgewahlte Urologische OP Techniken / Georg Tieme Verlag 1994. Str. 465-477.
Perovic, S. ONLAY URETHROPLASTIK BEI DISTALER HYPOSPADIE. Ausgewahlte Urologische OP Techniken / Georg Tieme Verlag. 1994. Str. 457-465.
S. Perovic. SINGLE-STEP OPERATION FOR SEVERE HYPOSPADIAS. Inovations in Urological Surgery / editors Hohenfellner, R., Novick, A. - [.2. ed.]. Oxford : ISIS Medical Media. ISBN 1 899066 47 0. 1997. P. 259-273.
Perovic, S.: HYPOSPADIAS. In Hohenfellner, R., and Novick, A. (Eds): Inovations in Urological Surgery. ISIS MEDIA, Oxford, ISBN 1 899066 47 0 1997, pp. 206-214.
Perovic S. CONTINENT PRAEPUTIAL VESICOSTOMY IN MALE AND FEMALE. In Advances in Urology. McGwire EJ, Bloom D., Catalona W.J., Lipshultz L.I. Mosby,USA, ISBN 0-8151-8412-3. 1997, pp 232-4
Perovic, S.: PHALLOPLASTY USING PEDICLED EXTENDED GROIN FLAP. In Hohenfellner, R., and Novick, A. (Eds): Inovations in Urological Surgery., ISIS MEDIA, Oxford, ISBN 1 899066 47 0. 1997, pp.409-414.
Z. Markovic, S. Perovic. URETERO-INTESTINAL STRICTURE STENTING. Stenting the Urinary System / editor D. Yachia. Oxford : ISIS Medica Media, ISBN 1 899066 82 9 1M998. P. 207-211.
S. Perovic. CREAZIONE DI NEOVAGINA SECONDO PEROVIC. Il Transessualismo. editor Belgrano, E. Milano : Editrice Kurtis, 1999. P. 99-106.
S . Perovic, Ed., ATLAS OF CONGENITAL ANOMALIES OF THE EXTERNAL GENITALIA, S . Perovic, Ed., Belgrad, Yugoslavia, Refot-Arka, 1999.
Perovic, S. KOMPLETTE DISASSEMBLY TECHNIK BEI DER EPISPADIEKORREKTUR-EINE NEUE VARIANTE. Urologie Trends and Perspektiven / editors Jonas, U., Machtens, S.A. Koeln : Biermann Verlag GmbH, 2000. P. 140-144.
Altwein, J.E., Perovic, S. PENISMISSBILDUNGEN. Kinderurologie in Klinik und Praxis. editors Thuroff, J.W., Schulte-Wissermann, H. Stuttgart, NewYork : Georg Thieme Verlag, 2000. P. 512-517.
Perovic S, Djakovic N. REKTUMLASION UND SENSIBILITATSVERLUST DER NEOKLITORIS BEI OPERATIVER GESCHLECHTSUMWANDLUNG - Kommentar. In Komplikationen in der Urologie (Eds. Steffens J, Langen PH), Steinkopff Verlag, Darmstadt, 2002 ; pp 271-273
Perovic, S., Djakovic N. URETHRALDIVERTIKEL NACH HYPOSPADIEKORREKTUR. Komplikationen in der Urologie / editors Steffens, J., Langen, P.H. Darmstadt : Steinkopff Verlag, 2002. P. 164-167.
Perovic, S.V., et al. RECONSTRUCAO PENIANA: TECNICA DE SEPARACAO DO PENIS COMO UMA NOVA ABORDAGEM A RECONSTRUCAO CIRURGICA DO ORGAO. Disfuncao sexual / editors Teloken, C., Da Ros, C.T., Tannhauser, M. Rio de Janeiro: Revinter Ltda, 2003. P.192-199.
Perovic, S.V., et al. RECONSTRUCAO PENIANA: TECNICA DE SEPARACAO DO PENIS COMO UMA NOVA ABORDAGEM A RECONSTRUCAO CIRURGICA DO ORGAO. In Disfuncao sexual, Teloken C, Da Ros CT and Tannhauser M (eds.), Revinter Ltda, Rio de Janeiro, ISBN 85-7309-807-4. 2003, pp.192-199.
Pryor J, Akkus E, Alter G, Jordan G, Lebret T, Levine L, Perovic S, Mulhall J, Ralph D and Stackl W. PRIAPISM, PEYRONIE'S DISEASE, PENILE RECONSTRUCTIVE SURGERY. In Sexual Medicine: Sexual dysfunction in men and woman, Eds. Lue TF, Basson R, Rosen R, Giuliano F, Khoury S and Montorsi F. Health publication: Paris, pp. ISBN 0-9546956. 383-408, 2004.
Perovic, S.: TRANSESSUALISMO GINO-ANDROIDE. In Massimo Porena, G. Fabrizio Menchini Fabris: Trattato di andrologia. 2005 UTET.spa, Milan. ISBN 88-02-06238-2. 2005, pp. 735-743
Perovic S.: PENOSCROTAL TRANSPOSITION. In Advanced Urologic Surgery, Eds. Hohenfelner R., Fitzpatrick J. McAninch J. Blackwell Publishing, Oxford. ISBN-10:1-4051-2213-7. 2005, pp 199-211
Perovic SV. PENILE FRACTURE ASSOCIATED WITH URETHRAL RUPTURE AND ITS COMPLEX REPAIR. In Emergencies in Urology, Eds. Hohenfellner M., Santucci RA. Springer Verlag Berlin Heidelberg ´New York. ISBN 978-3-540-48609-9. Libary of Congress Control Number: 2006938751. 2007, 21.26 pp 564-565.
Perovic SV. LOW-FLOW PRIAPISM IN CHILDREN. In Emergencies in Urology, Eds. Hohenfellner M., Santucci RA. Springer Verlag Berlin Heidelberg ´New York. ISBN 978-3-540-48609-9. Libary of Congress Control Number: 2006938751. 2007,21.27.;.566-567
Perovic SV. URETEROCYSTOSTOMY WITH TAILORING; URETEROCYSTOPLASTY; PENOSCROTAL TRANSPOSITION REPAIR. In "Hinman's Atlas of pediatric urological surgery". Eds. Hinman F. Jr., Baskin LS. Saunders Elsevier, Philadelphia, USA. ISBN-13: 9780721606453. 2009, pp 263-4; 530; 750-21.
Perovic S.V., Djinovic R.P.: TISSUE BIOENGINEERING: HARVESTING MODALITIES, IMPLANTATION TECHNIQUES AND RESULTS. In Atlas of Reconstructive Penile Surgery, Ed. Austoni E.. Pacini Editore SpA, Pisa. ISBN 978-88-6315-147-3. 2010, pp 123-7
Perovic S.V., Djinovic R.P.: CORPOROPLASTY FOR PENILE AUGMENTATION. In Atlas of Reconstructive Penile Surgery, Ed. Austoni E.. Pacini Editore SpA, Pisa. ISBN 978-88-6315-147-3. 2010, pp 373-8
Perovic S.V., Djinovic R.P.: FEMALE TO MALE METAOIDIOPLASTY. In Atlas of Reconstructive Penile Surgery, Ed. Austoni E.. Pacini Editore SpA, Pisa. ISBN 978-88-6315-147-3. 2010, pp 433-41
Publications in Video Journals 1996-2010
Perovic, S.V. CONTINENT PREPUTIAL VESICOSTOMY IN FEMALE. European Urological Video Journal. 4 (1996) 7-8.
Perovic, S.V. CONTINENT PREPUTIAL VESICOSTOMY IN MALE. European Urological Video Journal. 4(1996) 5-6.
Perovic, S. VAGINOPLASTY IN MALE TRANSSEXUALS: PEDICLED PENILE SKIN WITH A COMPOSITE URETHRAL FLAP. European Urological Video Journal. 1 (1997) 7-8.
Perovic, S., N.Djakovic, et al. PENILE DISASSEMBLY TECHNIQUE IN HYPOSPADIAS REPAIR: A NEW APPROACH. European Urological Video Journal. 1 (1998) 10-11.
Perovic, S., et al.. EXTRAVESICAL DETRUSOR TUNNELING URETEROCYSTONEOSTOMY IN THE SURGICAL TREATMENT OF A MEGAURETER. European Urological Video Journal. 1 (1999) 8-10.
Perovi?, S., A. Miloševic, et al.. A NEW APPROACH TO THE SURGICAL TREATMENT OF PEYRONIE'S DISEASE. European Urological Video Journal. 1 (1999) 5-7.
Perovic S, et al. PENILE DUPLICATION WITH LONG DISTANCE: JOINING WITH SUCCESSFUL OUTCOME. Eur Urol Video J, 2004; Vol. 10 Nr.1: 4-5
Perovic S, et al. CLITOROPLASTY IN INTERSEX REPAIR USING DISASSEMBLY TECHNIQUE. Eur Urol Video J, 2004; Vol. 10 Nr.4: 18-19
Perovic S, Kollias A, et al. COMPLEX REPAIR IN FAILED MALE TRANSSEXUAL SURGERY. Eur Urol Video J, 2004; Vol. 10 Nr.4: 20-21
Perovic S. "PENILE DISASSEMBLY TECHNIQUE IN EPISPADIAC REPAIR- 17-th Video-Urology World Congress - Bucharest, Romania (22-24 Jun 2006)
Perovic S. "TOTAL PHALLOPLASTY USING MUSCULOCUTANEOUS LATISSIMUS DORSI FLAP IN EPISPADIAC MICROPENIS" - 17-th Video-Urology World Congress - Bucharest, Romania (22-24 Jun 2006)
Perovic S. "PENILE CANCER - ORGAN SPARING SURGERY" - 28th Congress of the Société Internationale d'Urologie - Cape Town, South Africa (12-16 Novembar 2006)
Perovic S. "SURGICAL TREATMENT OF IPP ASSOCIATED WITH EXAGGERATED VENTRAL PENILE CURVATURE: GRAFTING PROCEDURE USING GEOMETRICAL PRINCIPLE " - 10th Congress of The European Society for Sexual Medicine - Lisabon, Portugalija (24-27 November 2007)
Perovic S. "REAL PENILE LENGTHENING USING GEOMETRICAL COMPLETE CIRCULAR INCISION WITH GRAFTING AND PENILE PROSTHESIS IN PEYRONIE'S DISEASE" - 10th Congress of The European Society for Sexual Medicine - Lisabon, Portugalija (24-27 November 2007)
Perovic S. "SURGERY OF MB. PEYRONIE ASSOCIATED WITH EXAGGERATED VENTRAL PENILE CURVATURE: GRAFTING PROCEDURE BASED ON GEOMETRICAL PRINCIPLE" - Annual DGU Congress - Mainz, Germany (17-19 January 2008)
Perovic S. "SURGICAL ANATOMY OF EPISPADIAC PENIS AND ITS IMPACT ON SURGICAL OUTCOME" - Annual DGU Congress - Mainz, Germany (17-19 January 2008)
Perovic S. "SURGICAL TREATMENT OF IPP ASSOCIATED WITH EXAGGERATED VENTRAL PENILE CURVATURE: GRAFTING PROCEDURE USING GEOMETRICAL PRINCIPLE" - 23rd EAU Annual Meeting (26-29 March 2008)
Perovic S. "SURGICAL TREATMENT OF IPP ASSOCIATED WITH EXAGGERATED VENTRAL PENILE CURVATURE: GRAFTING PROCEDURE USING GEOMETRICAL PRINCIPLE" - AUA Annual Meeting (17-22 May 2008)
Perovic S. "GLANS RECONSTRUCTION USING SKIN GRAFT AFTER PARTIAL PENILE AMPUTATION " - Complex reconstructive surgery of urethra and male genitalia symposium - Bari, Italy (5 December 2009)
Perovic S., Sansalone S., Djinovic R., PENILE ENHANCEMENT USING AUTOLOGOUS TISSUE ENGINEERING WITH BIODEGRADABLE SCAFFOLD: A CLINICAL AND HISTOMORPHOMETRIC STUDY. Journal Of Sexual Medicine. August 2010